Henry Jovanelly.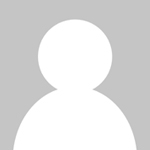 I am 68 years old and had a total hip replacement performed by Dr. Toman approx. one year ago. My experience with Dr. Toman and his staff has been excellent. The care and consideration given me has been exceptional. Dr. Toman always takes the time to explain everything before and after surgery.
He is a very thorough and caring doctor.
I had no idea how much pain I was experiencing before I had this procedure.
I now have full movement without pain and exercise at a local health club at least
three times a week. The new hip also made a big difference in my mental outlook, as I don't feel as old as I did before.
I highly recommend Dr. Toman and would be pleased to discuss my experience with anyone
who is considering this procedure.
Click