Lynne Turk.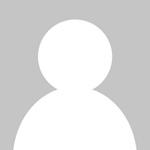 Dr Toman in my opinion, is the greatest orthopedic surgeon ever. Five weeks ago I had my rotator cuff, bicep month muscle,humorous. And arthritis, in a three hour surgery.
Now only five weeks later, it's like I never had surgery. I'm still in rehab but most of the movement in my shoulder, is fine. It's as if I never had surgery.
September I am having Dr Toman fix my hip.
From moment I walked into the hospital until the time I left it was five star treatment, from his own staff. Which he uses in the hospital. It is a miraculous doctor, with miraculous results. I have no problem you calling his office and getting hold of me.
If there was a perfect surgery beginning to end it was mine. All I can say is if you don't see Dr Toman for your surgery. Don't have it done. Thank you Dr Toman you're amazing